Positive experience for the entire dental team
With an emphasis on ergonomics, reliability and aesthetics the Swident  Friend Up dental units provide a comfortable and positive experience for the entire dental team at an extremely competitive price.
Whether you choose the Traditional or Continental delivery system, the smooth, perfectly balanced arm provides effortless forward and sideways mobility.  Manage all your unit functions including 4 separate doctor programs with ease on the intuitive control panel. The smooth, perfectly balanced arm can be moved and repositioned with ease.
The dentist table is equipped with the following dynamic instruments:
High quality Luzzani or DCI Triplex syringe
1 High Speed Fibre Optic line (optional second FO line)
1 Bien Air Micromotor Fibre Optic MC3LK
Space to accommodate a scaler.
Effortlessly control chair, exit and rinse positions, chair adjustments and light operation using the multi-functional foot pedal.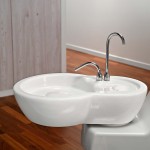 Provides comfortable and easy access to the Luzzani triplex syringe and suction hoses.
Space and comfort is maximised when needed the most. Control the cup filler, bowl flush, and chair operation using the integrated touch panel.
The ergonomically designed doctor and assistant stools will ensure you and your team remain comfortable and focused throughout the day.
Synchro T5
The design of the doctor stool features tilt and height adjusted backrest (470mm to 695mm) to ensure a healthy working position.  An optional foot rest is available.
Assist Plus
The assistant stool provides the dental nurse with the correct support and balance while leaning in close to the patient.  The optional foot rest helps to maintain correct posture. Backrest and armrest are easy to adjust.
Contact Us
E: EMAIL
T: 02 9567 3555 or 1800 061 343
F: 02 9599 2153
Suites 5&6, 39-45 George Street
POBOX 554 
ROCKDALE NSW 2216
Member